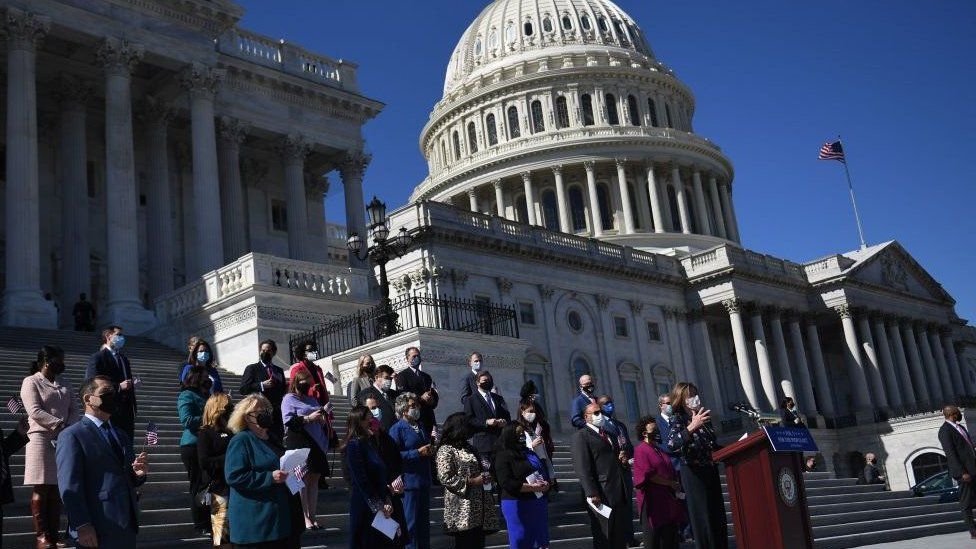 Back in 2010, then-Vice-President Joe Biden told President Barack Obama that congressional passage of sweeping Democrat-backed healthcare reforms was a "big f---ing deal".
Eleven years later, President Biden has his own big congressional deal - a $1.9tn (£1.4tn) Covid relief bill, ambitiously dubbed the "American Rescue Plan Act".
The bill, due to be signed by Biden on Friday, will not only provide direct payments to most Americans, allocate billions of dollars to Covid research, testing and vaccine distribution, but also greatly expands welfare for families with children.
So will it merit a celebratory expletive? Only time will tell.
A firehose of aid - with a risk